Congratulations On taking the truly courageous step of seeking therapy! It is my great honor to offer you professional guidance as you navigate your life's journey. I provide holistic care by employing an integrative approach that is both relational and person-centered.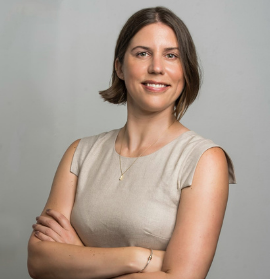 I work with a variety of clients, from those experiencing challenges and looking for immediate assistance to those simply wanting more insight into day-to-day emotions or events.
I became a licensed social worker in 2012; since then, I have worked in a variety of settings. I have a strong commitment to social justice and began my career supporting domestic violence survivors at a community non-profit.
Through my experience, I have amassed a variety of clinical expertise and gained competency around areas such as substance use, criminal justice involvement, severe and persistent mental health concerns, navigating life transitions, workplace issues, and relationship issues.
Most importantly,I view our work together first and foremost as a partnership. I enjoy working with motivated individuals who have a clear sense of what they want out of therapy and are open to the various twists and turns that treatment can take.
I am committed to asking clients for feedback; I believe that therapy should be a two-way street and that the right fit between client and practitioner is essential when it comes to building a therapeutic alliance that will contribute to your growth process.
Follow the 3 Steps To Schedule an Appointment with Lydia Thompson
Please be advised that appointments are not confirmed until you have been contacted by someone from our office. To expedite the process, insurance information can be submitted by clicking on the "Submit Insurance" tab on the homepage.