Jessica Saraiva MSW, LSW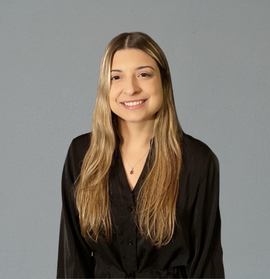 My name is Jessica Saraiva. I am a licensed social worker with a bachelor's degree in psychology from William Paterson University. I furthered my education by obtaining a master's degree in social work from Rutgers University, and am working on obtaining my clinical licensure.
I have worked with children and adolescents and continue to be committed to helping children, adolescents, and adults learn how to manage any difficulties that may come their way. I will utilize skills from various treatment modalities and believe in taking a collaborative approach to helping clients reach their goals. I look forward to meeting and working with you.
Please be advised that appointments are not confirmed until you have been contacted by someone from our office. To expedite the process, insurance information can be submitted by clicking on the "Submit Insurance" tab on the homepage.