Claudine Rene is a dual board-certified Family/Psychiatric Nurse Practitioner. She started her career working as a Registered Nurse at a hospital in an intensive care unit, then moved on to various units, including psychiatry, while attending school to obtain her BSN.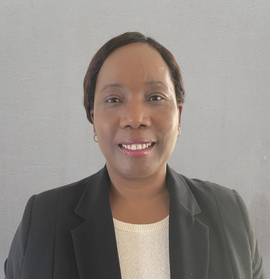 She has earned a Master of Science in Nursing as a Family Nurse Practitioner. Subsequently, she obtained her postgraduate certification in Psychiatry. Claudine is compassionate and cares about her patients.
Her experiences in working in diverse communities continue to ignite her passion for providing accessible, affordable, and quality mental health care wherever patients are located.
Follow the 3 Steps To Schedule an Appointment with Claudine Rene
Please be advised that appointments are not confirmed until you have been contacted by someone from our office. To expedite the process, insurance information can be submitted by clicking on the "Submit Insurance" tab on the homepage.