I am a licensed Psychotherapist with many years of professional experience counseling individuals who have been suffering from Anxiety, Depression, Trauma, and PTSD symptoms. I have also been working with Clients who are experiencing relationship/familial issues and/or are experiencing career-related problems.
I have extensive clinical training and I utilize an eclectic and a holistic approach which is a combination of CBT and Psychodynamic and Solution-Focused Modalities as well as Mindfulness Techniques while focusing on the individual as a whole taking one's physical/emotional well-being ( Support Systems,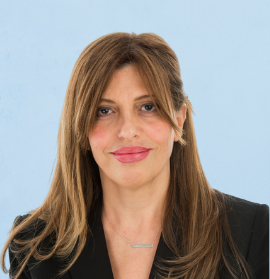 Nutritional Habits, Sleep Hygiene) as well as social factors into consideration in treatment.
I offer an individualized and tailored care approach along with a humanistic and person-centered therapeutic experience to my Clients. I focus on resolving childhood and adolescent conflicts that can contribute to emotional challenges and I also help my Clients modify and ultimately change their negative thoughts and behavioral patterns while helping them address their self-esteem issues and empowering them to overcome personal obstacles confidently.
I also implement goal-setting and strategy building in treatment especially when it comes to work or career-related challenges. I also believe in giving my Clients Homework Assignments or CBT Work-Sheets so that they could start with smaller goals and work towards larger goals.
I take pride in the belief that my biggest strengths are my compassionate and warm heart and a genuine desire to help my Clients. I am aware that reaching out for help can be hard and anxiety-provoking.
Therefore I provide my Clients with a warm and non-judgemental environment in order to get them started on an insightful and introspective journey which will give them an opportunity to self-reflect and would allow us to explore the issues that may be preventing them from living more fulfilling and meaningful lives.
Follow the 3 Steps To Schedule an Appointment with Anna Ebrani